"I love God" bumper sticker. Funny and cute Christian bumper stickers to display on your vehicle. Design by Diligent Heart.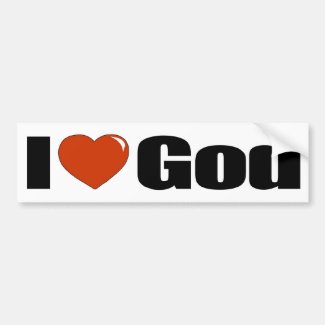 I love God
by
DiligentHeart
Make your own bumper stickers
at Zazzle.
There is no fear in love; but perfect love casteth out fear: because fear hath torment. He that feareth is not made perfect in love.
But because the LORD loved you, and because he would keep the oath which he had sworn unto your fathers, hath the LORD brought you out with a mighty hand, and redeemed you out of the house of bondmen, from the hand of Pharaoh king of Egypt.